Okay, so the good people over at the Burgess Starbucks just announced the new menu items they'll be serving once classes start back up and it is seriously making our mouth's water. Here's a list of all the new delectable food and drink items for sale at the start of this year. Try to keep your tongue in your mouth.
1. Gluten-free Blonde Roast
At last! After repeated requests from many students, Burgess finally gave in and has added a gluten-free brew to the menu. Burgess manager Sally Blum says the new roast "has nodes of rice flour and TUMS," which sounds absolutely amazing. We just can't wait to try this one and we'll be sure to be the first on line!
2. Skittle and Candy Corn Scones
Pinch us, we must be dreaming! Of these painfully-sweet scones, of course! The melty ambiguous flavor of the candy corn paired with the tough, artificial fruit bites is a match made in heaven! The good news is that they only use grape and lime Skittles—everyone's favorite flavors! This one is a winner for sure.
3. Wetter Celery And Stickier Peanut Butter
Burgess' best-selling item—stalks of celery sitting in a plastic cup filled with tap water underneath a loose tub of chunky peanut butter—is getting an upgrade! When all the new food and drink items roll out in a few weeks, you can expect to see a new and improved recipe. The celery will now be much wetter and the peanut butter much stickier. Can someone help us pick our jaws up from off the floor?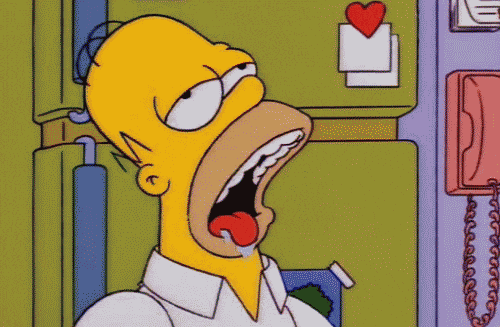 4. Fuckin' Oatmeal
Yes! yes! yes! Probably in response to the fact that there aren't many breakfast items aside from muffins and donuts, Burgess will soon be offering fuckin' oatmeal! You can even choose from a selection of add-ins like raisins and shit. We really can't wait until the end of break to get our hands on a nice warm bowl. We don't know how we'll survive!
5. The Fiduciary's Soup Of High Return
We can't even with this one! Major YUM-age right here! It's a little pricey, but The Fiduciary's Soup Of High Return is sure to send your taste buds into orbit. The tastiest thing about it isn't the flavor, however. It's the fact that this savory warm bowl of mess pays for itself! Legend tells that once this scalding hot liquid has festered for long enough in the gut of its owner, the purchaser can expect high returns of three-hundred to four-hundred percent! All thanks to the mystical fiduciary who loves soup and annual percentage yields.
6. Clamato
Just when you thought it couldn't get any better, Burgess will be breaking out the big guns and start offering the delicious clam brine/tomato drink perfect for any occasion! You could totally stick with your usual iced coffee with two pumps of vanilla, or….you could dare to be different and order a tall icy glass of this signature beverage! Please restrain us, because we're seriously considering camping outside to be the first ones to get ahold of this irresistible treat.
7. Eyeglass Repair Kits
We're not really sure why this is on the menu, but who are we to argue!? Now, if you drop your glasses while you're rushing around itching to try every new menu item you'll just be an arm's reach away from salvation. So you can quickly get back to the stuff that matters—food, food, and more food!
Share this article! Tell everyone about the new items soon to hit the menu at Burgess!